All HCHS Events are placed on the calendar. Take a look!
Counselor, Kelly Brown has a smore to share all information about testing, scholarships, and more! Check it out!
https://www.smore.com/u/kellybrown9
Please click on the "Notify Me" button on the right and subscribe to the website. If you enter your cell phone number, you will receive texts when things are added to the website!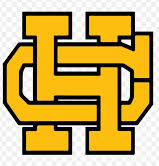 Vision Statement
Hale County High School is a school working together with parents, students, and community members to share the responsibility of educating all students. Emphasis shall be placed on providing students with a nurturing environment where they can develop critical thinking skills, use discovery methods, apply required knowledge, and use technology.
Mission Statement
At Hale County High School our mission is to create a learning environment based on the 4C's: Compassion, Communication, Concentration, and Creativity. We are striving to find and develop that which is considered to be best in each child so that future contributions to our democratic society can be made.